Welcome
Wolvercote School is a wonderful community to be part of. We enjoy a strong partnership with parents and carers; we have talented and committed staff, dedicated governors and most importantly - energetic, enthusiastic children. Together we work tirelessly to help the children to be the best they can be.
We pride ourselves on being a creative and caring school with high expectations for all. Alongside helping our children to achieve academically, we offer a range of musical, dramatic and sporting opportunities. We are committed to making learning fun, purposeful and creative. Our children are excited to learn and a focus of the school is to help children to build independence and resilience as learners by developing a 'growth mind-set'.
Wolvercote School enjoys a unique position of having a community village feel with immediate access to rivers, canals, fields and woods, whilst also being near the city centre with all that Oxford can offer in terms of museums, history and cultural events. We value outdoor learning and use our environment whenever possible. We have developed extensive outdoor facilities that offer the children an excellent range of activites for their break times: climbing wall, den building areas, a large field and multi use games area to name a few.
We are part of the River Learning Trust. We benefit from working closely with other schools with whom we share a commitment to excellence by providing the best possible educational experience for students.
We welcome visitors and prospective families and would be very pleased to meet you and to give you a tour of our school. If you have any queries please don't hesitate to contact Suzanne Storey in the school office.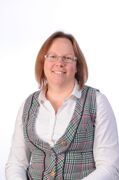 Mandy Hook
Headteacher
https://youtu.be/gngQ6IHio6I